Italian made dog jacket by Amsterdenim. Keeps your most loyal friend warm and protected in style.
The most beautiful, tough and sustainable denim jacket for dogs. This jacket is a sleeveless, miniature version of the jackets we have been making for humans for years now. Made in Italy using sustainable premium raw denim. We believe in "Buy Less, Buy Better".

No more cheap made-to-discard fashion for humans or pets! We already created the jacket, now we are looking for funds to upscale production and to make the jacket even more sustainable, using Candiani denim from partially recycled fabric.

We are Amsterdenim, a small, independent Dutch jeans brand. Operating from our denim lab in Amsterdam, a former garage, we develop premium goods for the gentleman rebel. We cater to "the biker and the banker". We love denim, life and freedom. We are originally a menswear denim brand. Now it is time to expand, offering premium denim goods for dogs.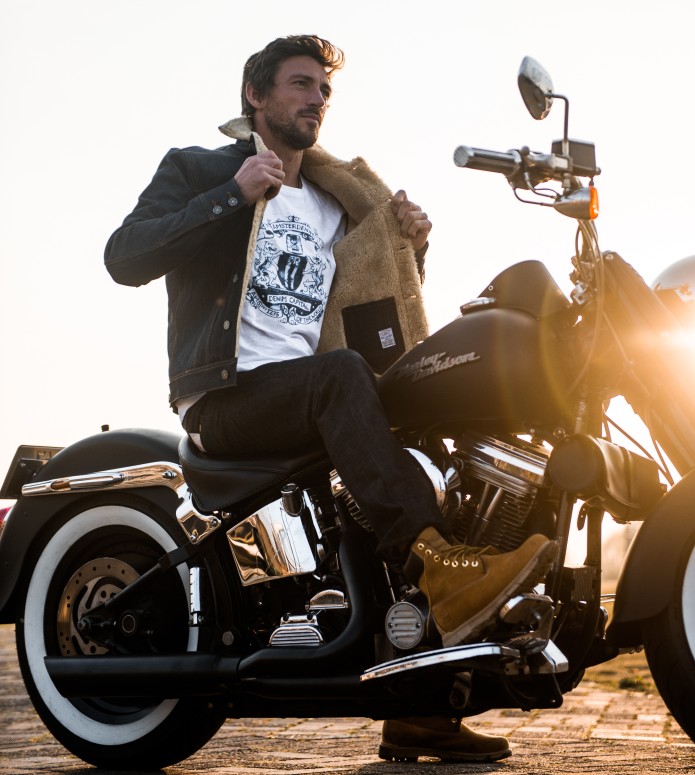 First of all, we like how Indiegogo sounds like Indigo. As our main focus is to create and produce jeans for human beings, doing a second, bigger production run is something we are looking support for to get funded. We're also keen to present our brand to a whole new audience. With your support we can continue to rebel and become even more sustainable.

There are many types of dog jackets but none like this! This jacket is something you only buy once, not to use a few times and throw away. Made in Italy using premium Candiani denim fabric. Raw denim fades over time, becoming more beautiful and personal the longer you have it and wear it. The bottom of the jacket is curved to prevent your dog to wet his jacket, in the back there is a hole for the dog collar ring to attach to the leash.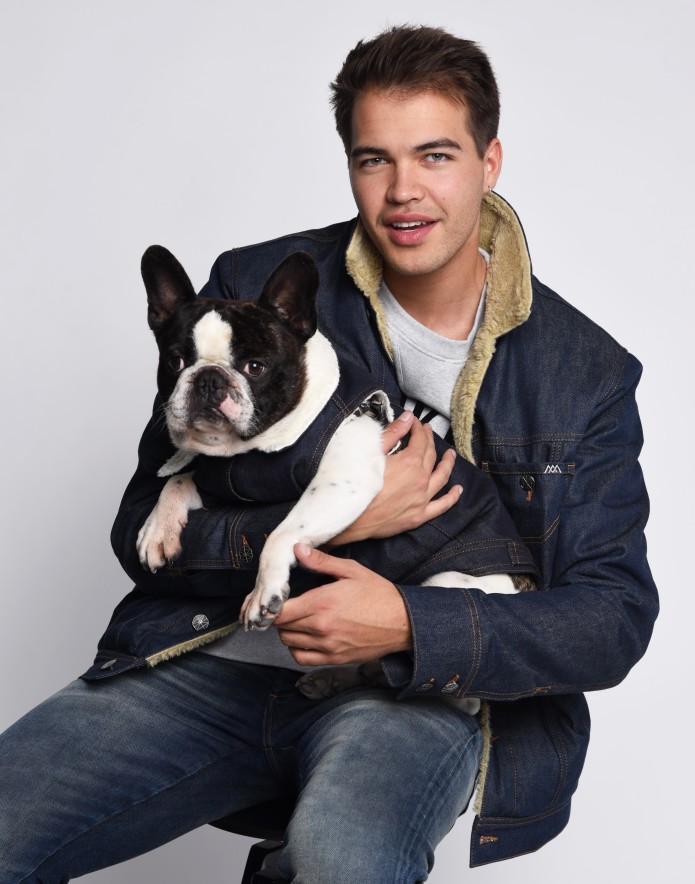 French Bulldog Stitch wearing the FREDDY dog jacket and Jeremy the original FREDDY trucker.
Connect the leash through this hole in the jacket.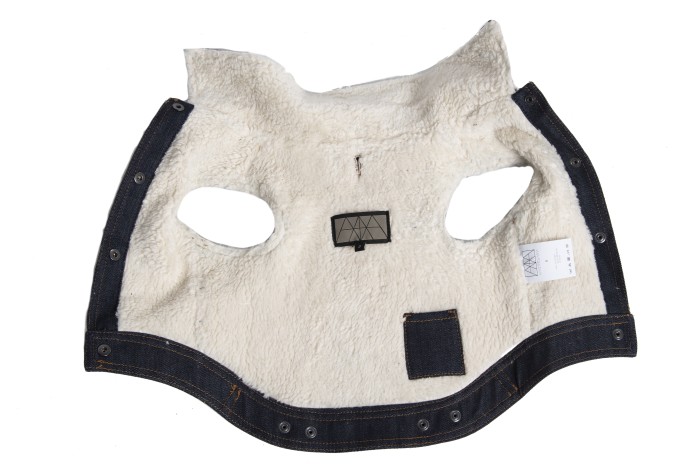 The lining is made from fake fur teddy so soft and warm that it will make bunny rabbits jealous.